Advertise With Us
Scenic Runway is a travel blog with readers in over 150 countries worldwide! We have seen a tremendous growth in readership within the last year and we expect continued growth.
Our goal at Scenic Runway is to bring only quality travel related information to our readers!
• Advertising
Resorts, Hotels, Restaurants, Travel Accessories, etc.
For details regarding advertising within Scenic Runway please Email Us at Editor@ScenicRunway.com with any questions you may have!
We would love to hear from PR Departments of Hotels, Resorts, Restaurants, etc regarding a possible feature within Scenic Runway!
Scenic Runway, A Travel Blog eBook is available within the Amazon Kindle Store for Kindle devices as well as Kindle for iPhone, Kindle for iPad, Kindle for Mac, Kindle for Android devices and Kindle for BlackBerry!
Scenic Runway Android Apps are available from Amazon!
Scenic Runway Apps are available from the Android Market on your Android Device!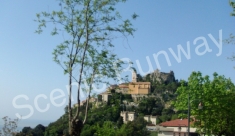 You need to upgrade your Flash Player
Don't forget to check out Scenic Runway on Twitter.

Translator